Meet Our Optometrist Jeffrey M. Augustine
Jeffrey M. Augustine is a native to Ohio and is a Brecksville High School graduate. He then went on to become a Flyer at the University of Dayton where he received a BS degree in Biology. From Dayton, Jeffrey went on to Chicago where he attended Illinois College of Optometry. To further enhance his career, Dr. Augustine went on to complete his optometry residency at the Cleveland VA Medical Center. He wasn't done yet! Dr. Augustine then saw the bright future in refractive surgery and decided to do a fellowship at the Newman Eye Institute in DeLand, Florida, focused on optometric refractive surgery clinical management. Prior to LASIK being approved in the United States, Dr. Augustine and Dr. Robert Wiley traveled to China to further increase their knowledge. Dr. Augustine has devoted his entire career to the perioperative optometric management of the refractive surgery patient. Beyond managing thousands of patients over two decades, Dr. Augustine has written several iconic articles on the optometric management of refractive surgery patients. He continues to lecture throughout the United States and is involved in many clinical research projects.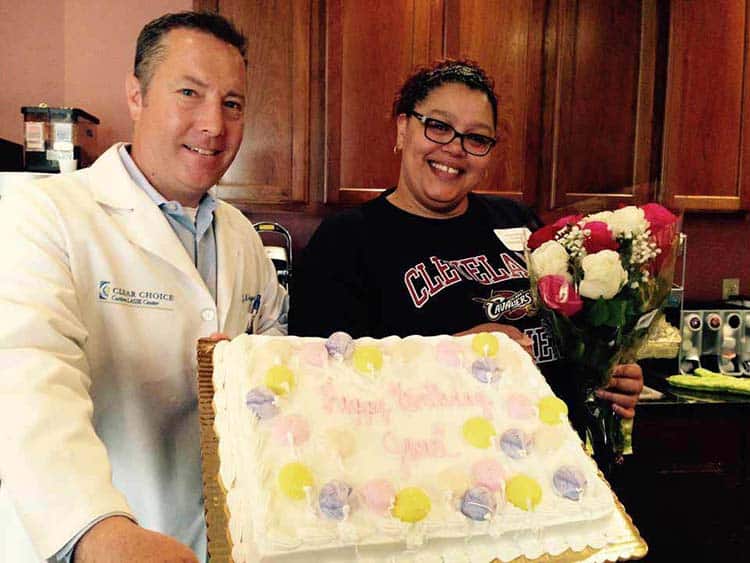 Dr. Augustine has been with ClearChoice Custom LASIK Center since the practice opened in 1998. He describes his favorite days at work as the days when he gets to celebrate vision with his patients.
Dr. Augustine enjoys and participates in activities such as mountain biking, motocross, snowboarding, and golfing. Dr. Augustine is most proud of his wonderful children, Courtney, Taylor, Mason, and Isabella.
---
Recognition
Dr. Augustine was recently featured in the Primary Care Optometry News! He is part of the PCON 250, which is the top 250 optometrists! Read more about the PCON 250.
Recognized as a National Keratoconus Foundation Top Doctor!