SCHEDULE AN AESTHETICS APPOINTMENT
Feel Fresh. Look Younger. Regain Confidence.
Aging is a fact of life but that doesn't mean you can't do anything about it. That's why we're now offering Aesthetics services including Botox®, fillers, and skincare products to our patients. To be your best, you need to look your best. Our Aesthetics staff can't wait to help you achieve your best results.
Explore Our Aesthetic Services
Botox® and Xeomin®
Tired of seeing wrinkles when you look in the mirror? Botox® and Xeomin® work by temporarily relaxing the facial muscles that contract to cause wrinkles in the skin. They can be used as a preventative treatment against wrinkles developing, and also treat wrinkles that are already present. Schedule an appointment with our Aesthetics team to learn more.
Commonly used to prevent and treat:
Crows Feet
Forehead Lines
Bunny Lines
SCHEDULE AN AESTHETICS APPOINTMENT
Filler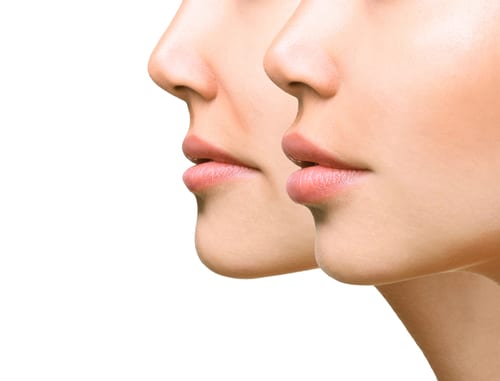 For a full, natural look, ask our staff about our fillers. Dermal fillers, such as Juvederm®, Restylane®, and Radiesse®, add volume to the cheekbones, lips, under eyes, and other areas. The hyaluronic component in facial fillers helps provide volume, retain moisture, and give a soft, subtle, natural appearance. Schedule an appointment with our Aesthetics team today.
Commonly used for:
Lips
Cheeks
Under Eye
Decolletage
SCHEDULE AN AESTHETICS APPOINTMENT
Skincare
Maintain your best results with our skincare products. We offer different skincare products that you can use in-between aesthetic treatments and on their own. They help prevent visible signs of aging and promote a smoother, more vibrant tone by transforming your skin from the inside out. To learn more, schedule an appointment with our Aesthetics team.
Products Offered
SCHEDULE AN AESTHETICS APPOINTMENT
Meet Our Aesthetics Staff
Carolyn

Carolyn Kray is our company's Nurse Practitioner. Throughout her decade-long career in Ophthalmology, her passion for Aesthetics has remained. Carolyn is a master injector who specializes in upper and lower face botulinum toxin injections (i.e. Botox, Xeomin…etc.), facial contouring with facial fillers, cheek injections, under eye treatments, and lip injections. She is a Certified Allergan and Merz injector.

Carolyn, who graduated from Kent State University, has her Bachelor's degree in Psychology with a minor in Business, her Bachelor's of Science in Nursing, and her Master's of Science in Nursing.

For Carolyn, being an Aesthetics provider in Ophthalmology merges two of her greatest interests: working within the highest levels of technology and medicine, and assisting her patients in looking and feeling their best. Carolyn looks forward to meeting you, and working with you to achieve your aesthetic beauty goals!
Jacki

Jacki, our Aesthetics Administrator, is available to answer questions, provide information, and assist in developing a plan to complement your beauty goals. Her passion is to provide support and education in a comfortable and personalized manner. Jacki can assist in working on the timing of your treatments to make your journey effortless. Her priority is making sure you have a first-class experience from the moment you enter the clinic!
Olivia

Olivia is our Aesthetics Liaison. She will be beside you, every step of the way during your aesthetics journey! As our Liaison, she provides patient assessment, consultation, assists in procedures, and makes sure our clinic runs in tip-top shape! Olivia is currently working towards her Bachelor's of Science degree. She looks forward to meeting you, and ensuring you receive the highest level of patient care!
For an Ageless Look
SCHEDULE AN AESTHETICS APPOINTMENT
Earn Points On Aesthetic Products & Treatments
Whether you're smoothing out wrinkles with Botox® or adding products for your skincare routine, get rewarded with Allē. After signing up with Allē, you'll start earning points as you schedule treatments or purchase in-office products. Points can be put towards other products or treatments. Start earning today!
Aesthetics Treatment FAQs
Contact Us
SCHEDULE AN AESTHETICS APPOINTMENT
Email us at aesthetics@clearchoicelaser.com
Address: 7001 S. Edgerton Rd. Suite D Brecksville, OH 44141
Phone number: (440) 468-7319 (the direct line) / 440 740 0400 ext: 3009, 3013, 2017